Waste management and recycling
Close cooperation with a local recycling company so our waste is collected separately and re-used or recycled.
3'R's paper project: reduction of paper waste by over 10%.
Waste to energy: energy recovery from non-recyclable latex scrap.
Application of re-use systems wherever possible – one example is our in-house repair station for wooden pallets.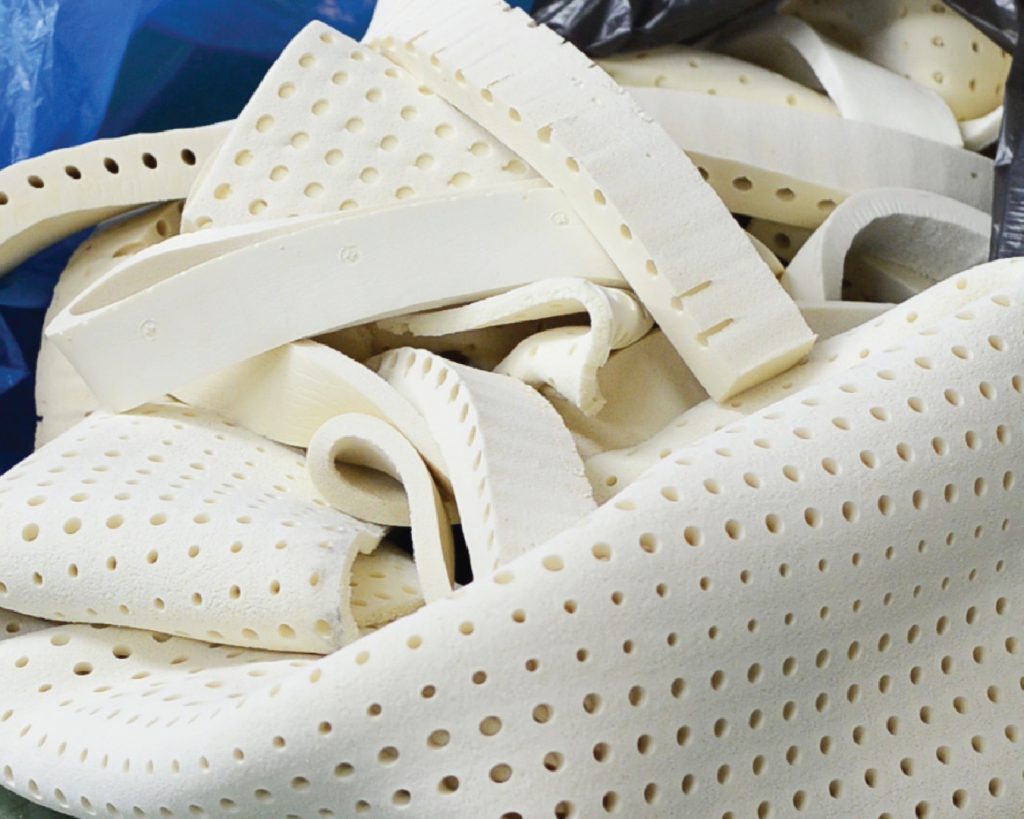 We shred latex foam that does not meet our high-quality standards so it can be used in recycling projects (i.e. shredded latex bean bags or bolsters).