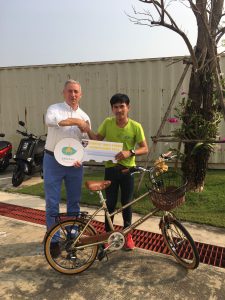 Theptex aims to do better for the environment and for the wellbeing of our employees, customers and the community.
We support our employees both professionally and personally, pay living wages and offer extended medical coverage.
Thailand is an attractive destination for migrant workers from neighbouring countries (Myanmar, Cambodia, and Laos). However, many of them lack legal status which makes them vulnerable to abuse and exploitation. Theptex helps migrant workers to become legally documented upon employment so they will be treated justly and are compensated fairly.