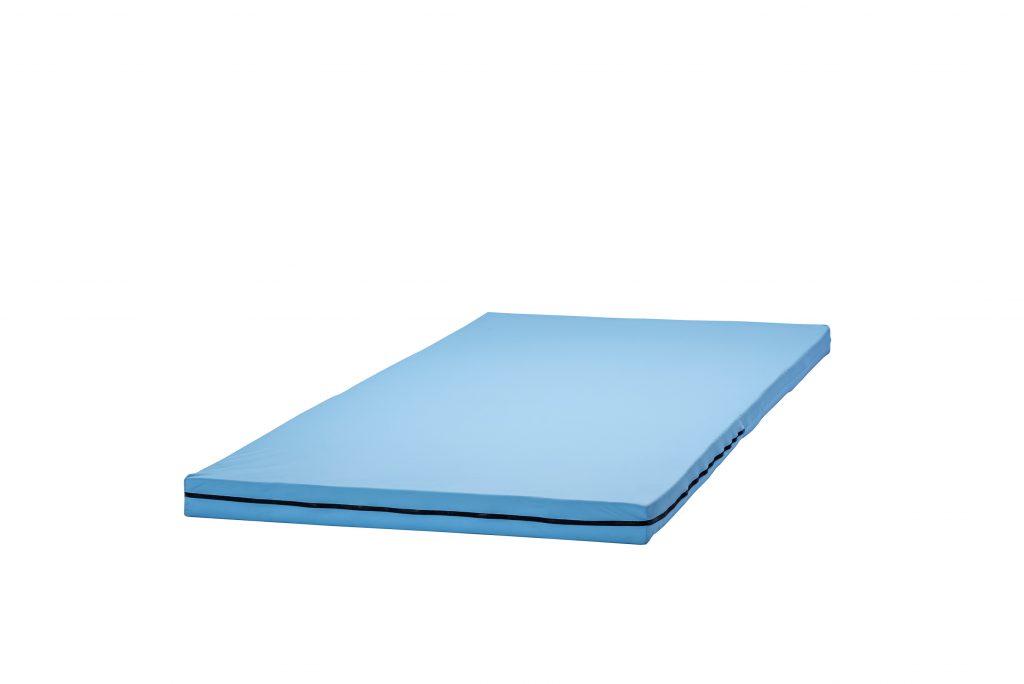 Natural latex mattresses especially designed for use in a medical environment.
Scientific study shows that sleeping on a latex mattress reduces peak body pressure and achieves a more even distribution of pressure with 35.10% compared with PU foam, memory foam or any other mattress. Latex is therefore referred to as the "next generation" orthopedic mattress, optimizing sleep comfort and quality for the patient and lowering risk of pressure sores caused by extended usage.
Size: 90 cm width with 200 cm length. The standard dimension of a hospital bed is generally a variant of the standard twin (90×200 cm). Because dimensions often vary amongst hospitals and beds from different brands, Theptex offers custom size mattresses upon request.
Thickness: from 7.5 to 15 cm or custom slicing
Density/Firmness: 70/79 or 80/89 or 90/99 kg/m3
Optional features:
(coconut) charcoal latex and certified organic latex
PU coated, wipe clean medical mattress cover
Customization: We can produce latex cores of any shape, size, thickness and/or density and add your logo or other graphic design to the core surface