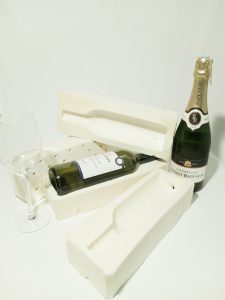 Natural latex foam packaging protects your products from bumps and falls and is an eco-friendly alternative for PU and EVA foams.
---

Because natural latex foam is not yet often used for packaging, it will provide a premium feel to your products and can help catch consumer attention.
---
Our designers will help you create packaging that fits your product perfectly for optimal protection.