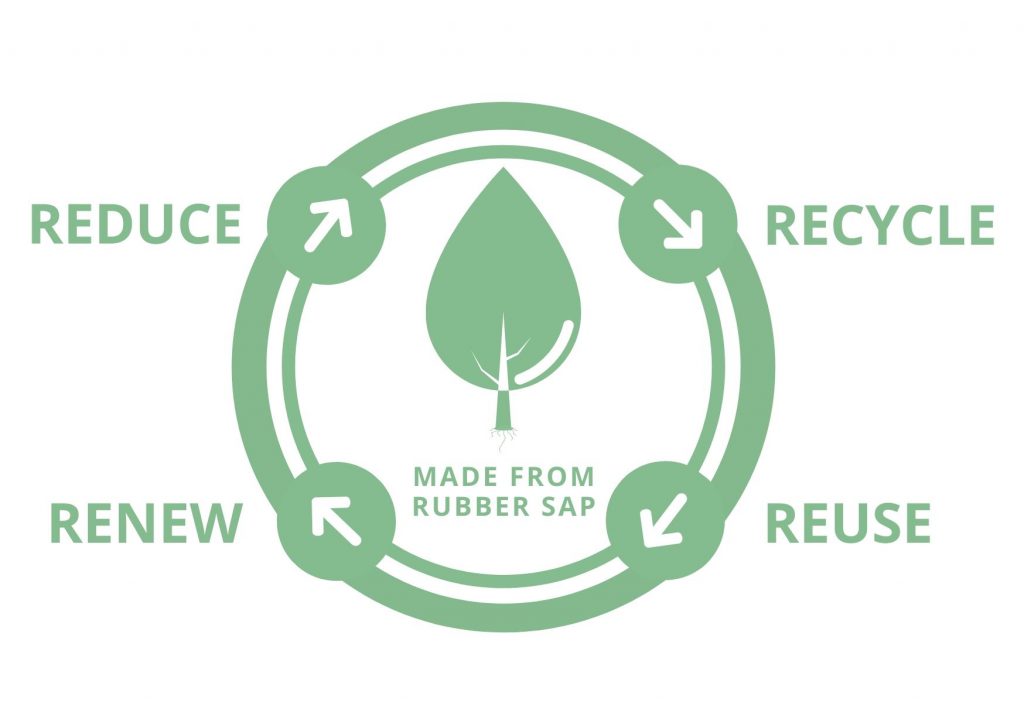 Today the sustainability revolution is accelerating faster than expected, driven by demand from both consumers and investors (i.e. Environmental, Social, and Governance/ESG rating).
Our company's foundation is built on making a good product. Good in the sense that when producing and consuming, it doesn't cause harm to individuals (our employees, customers, partners and their families), nor to our community or the world we live in.
Take a look at some of Theptex' sustainable business practices.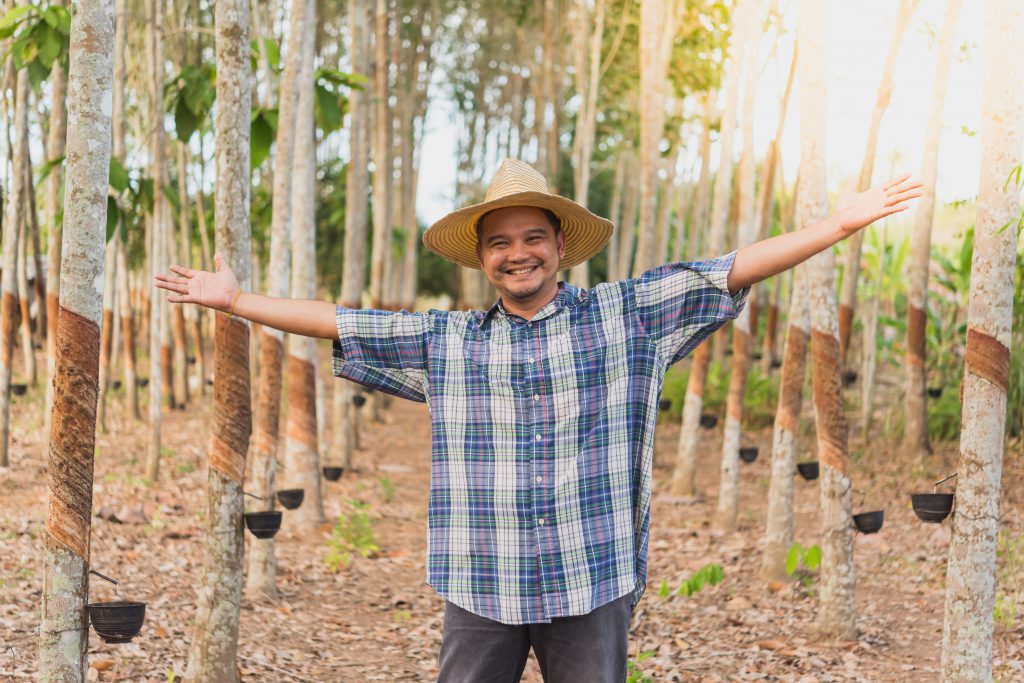 Natural latex comes from the milky fluid in the bark of the rubber tree (Hevea Brasiliensis). Tapping a rubber tree to collect the sap will not kill the tree so they continue to neutralize tons of CO² for many years to come.
However, not all rubber tree plantations are evenly sustainable. Scientists have linked rubber monoculture to environmental treats such deforestation, reduction in water reserves, soil productivity and biodiversity. That is why Theptex chose to obtain the IFOAM certificate for organic rubber crop cultivation, which helps sustain the health of soils, ecosystems, and people.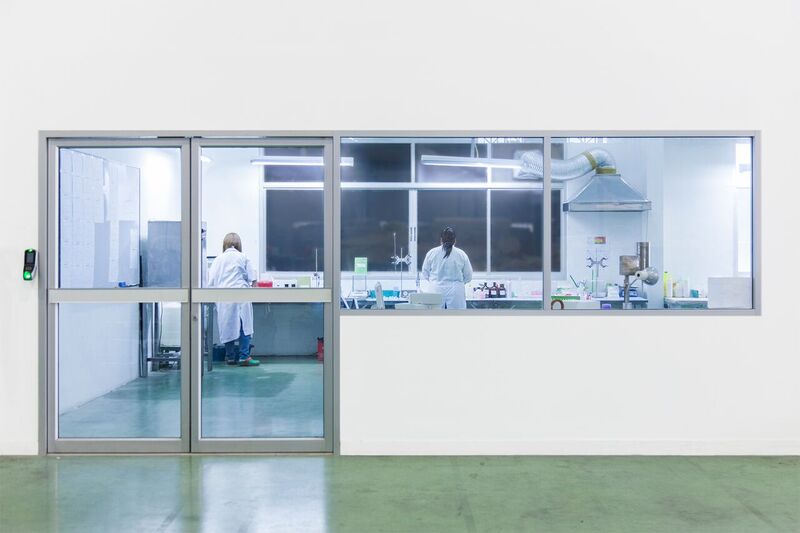 Theptex produces latex foam using the traditional Dunlop process. This process is less intensive and involves fewer steps compared to the Talalay process, and hence lowers our environmental footprint.
Dunlop latex is denser and more resilient than Talalay latex foam. Our in-house test lab also selects only the highest quality of latex milk for improved durability hence prolonging the life cycle of the mattress even more.
As a result, Theptex mattresses can last up to 20 years, which is much longer than any other mattress, and helps to protect the world's natural resources.
But producing a green product doesn't stop at the production line. Theptex implements environmentally friendly processes all the way from the sourcing of raw materials down to our daily operations.
Natural latex foam is a durable material so it does not have to be replaced so often which reduces waste. This makes natural latex foam the ideal choice for mattresses, one of the biggest polluters in the household.
Conventional mattresses last 7-10 years, natural latex mattresses up to 25 years. This means that conventional mattresses need to be replaced as many as 3-4 times more often than natural latex.
You have to see it, to believe it? Take a look at the video reviewing a 50 year old Dunlop latex mattress.
Theptex captured the hidden opportunity the sustainable revolution has created by inventing new foam products and customised shapes with sustainable natural foam.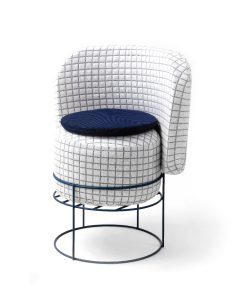 This allowed us to form innovative partnerships with companies outside of the bedding industry such as; shoe, automotive, motorcycle, sport, lifestyle and packaging industry.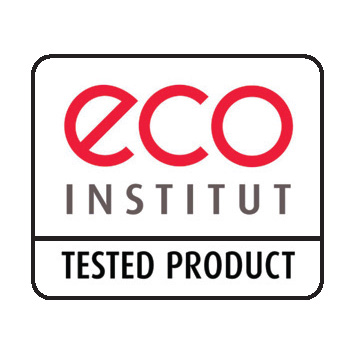 ECO Institut
latex foam tested and certified to have a minimum 95% of Natural Latex Content. Theptex stays true to the traditional Dunlop production process and refrains from adding any synthetic latex or plastic based fillers making it suitable for biodegradation.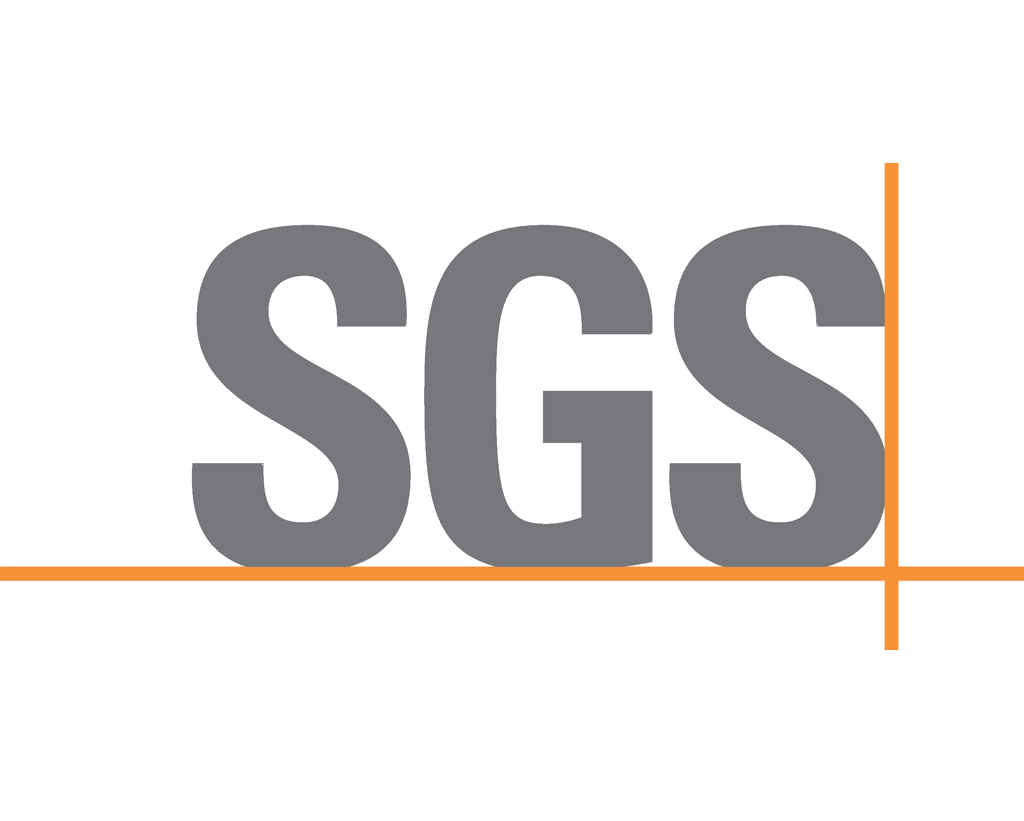 SGS (no VOC, no SBR)
Our products comply with international VOC (Volatile Organic Compounds) requirements that safeguard the environment and human health.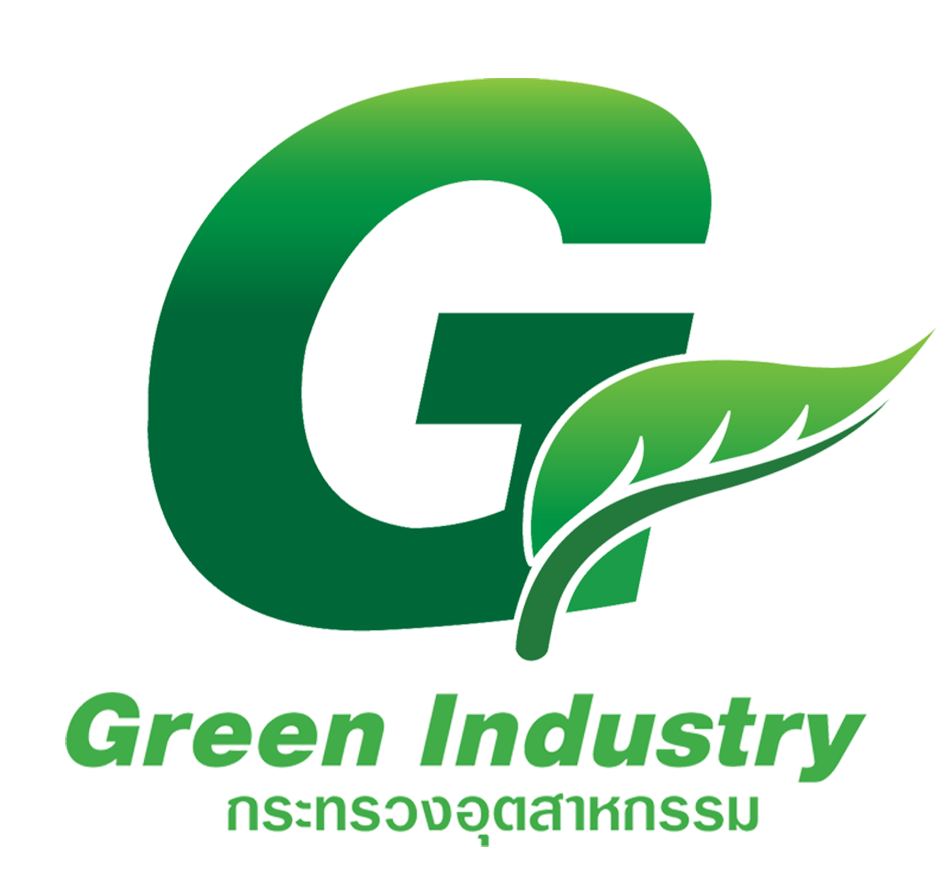 Green Industry – Sustainability
Complying with the standards of conducting business in an environmental friendly and socially responsible way. Wastewater treatment, water and steam recycling .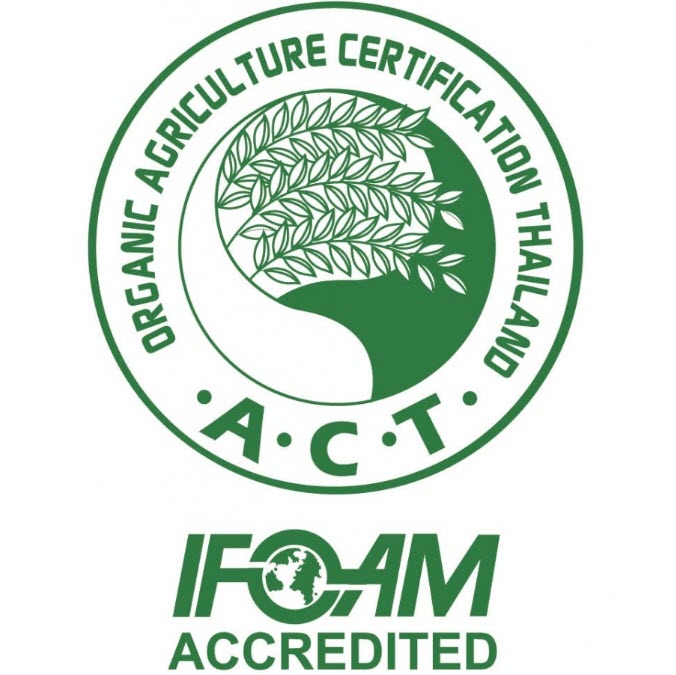 ACT IFOAM
IFOAM accreditation delivered by the Governmental Agency ACT (Agriculture Certification Thailand) for latex harvested from organic rubber farms in Thailand.
Compression by rolling machines enables savings in volume for transport and warehousing.
We lowered the amount of packaging we use by optimizing our packaging methods.
Use of recycled plastic packaging only.
We are researching even eco-friendlier alternatives for the (recycled) plastic packaging which can offer us the same tensile strength.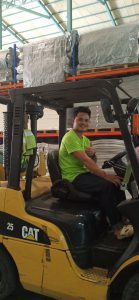 Minimal transport distances because the factory is situated close to the source of the raw material (rubber plantations).
Use of electric powered forklifts.
Free van sharing service for employees to reach the nearest public transportation point.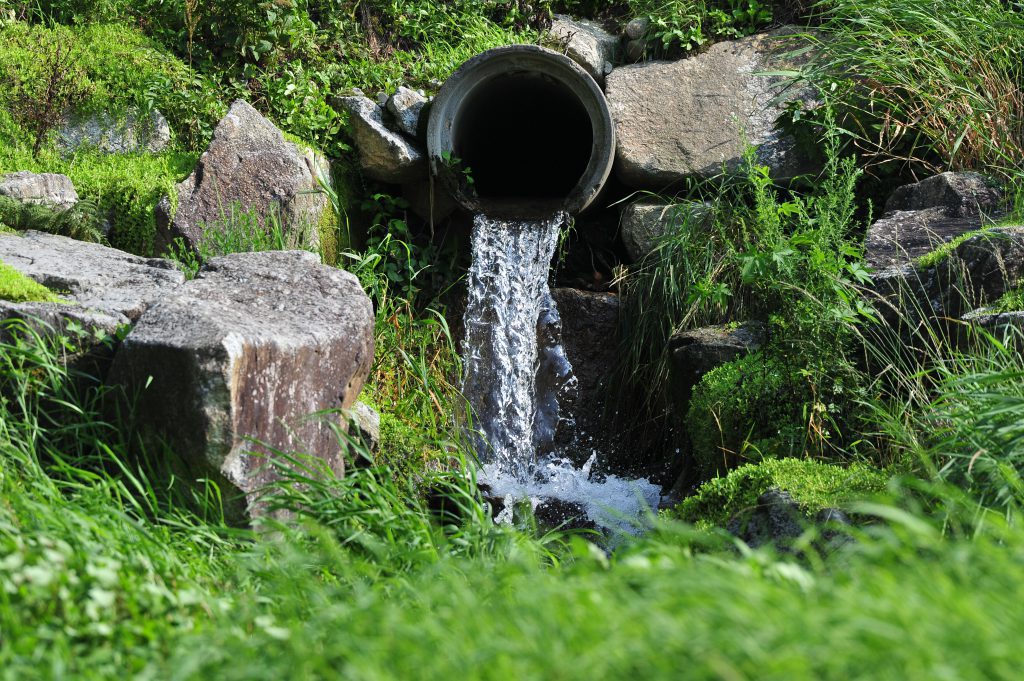 The wastewater of our factory is filtered so it can safely be returned into the environment.
Implementation of a water heating system based on heat recovery from our drying chambers.
Re-use of water from the mattress washing station lowering consumption of water in the whole washing process by 42%.
Close cooperation with a local recycling company so our waste is collected separately and re-used or recycled.
3'R's paper project: reduction of paper waste by over 10%.
Application of re-use systems wherever possible – one example is our in-house repair station for wooden pallets.
Waste to energy: natural latex (foam) waste can be used to create a renewable energy source known as refuse-derived fuel (RDF). So instead of simply throwing it in a landfill, the waste is collected and burned to produce electricity.
There are different ways to reuse natural latex foam that would otherwise be thrown away as trash.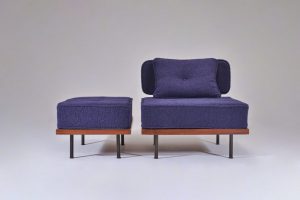 REPURPOSING
The easiest way to recycle latex slab waste is to cut it into smaller shapes and re-purpose it.
It can then be used for furniture upholstery, packaging, bra padding etc.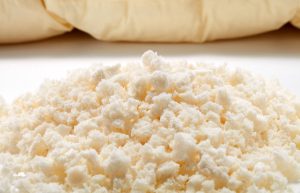 SHREDDING
We shred latex foam that does not meet our high-quality standards in tiny pieces in a mix of different densities.
This way it can be used for pillows, bean bags and other stuffing projects.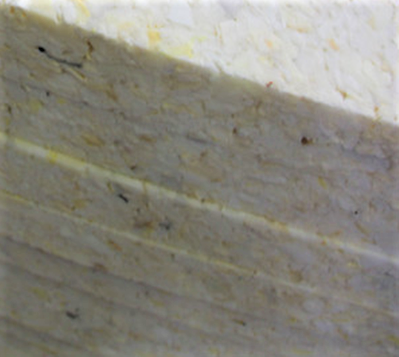 REBOUNDING
Rebounded foam is made from shredded pieces of latex foam which are bonded together under pressure into a new block of latex.
Rebounded foam is more dense and therefore especially suitable for carpet underlay, automotive seating, high impact crash pads, acoustic sound panels, yoga blocks, etc.
Climate protection and the sustainable use of resources were already the driving forces to establish Theptex in 2015 when we realized that mattresses pose a serious problem to our environment when it comes to disposal.
The costs to recycle a conventional mattress, made of many different components, are so high that a mattress often just ends up in a landfill. There the mattress becomes a big mass of non-biodegradable mixed materials; metal spring/coils, synthetic foams, padding and fabric, etc. So the problem of mattress disposal can be tackled from 2 sides; recycling and biodegradability.
A full-block natural latex foam mattress is easy to recycle and therefore provides a sustainable solution in comfort. In the worst-case scenario, when a 100% natural latex mattress does end up in a landfill, it is biodegradable.